About Us
We are a technology company that primarily focuses on and excels in building software that brings our customer's ideas to life. We work with partners that are looking to bring noble and innovative solutions into the market and help piece together the technology required to get everything to run smoothly.
BAJRA IN A NUTSHELL
Who are we?
We are a group of young, enthusiastic, motivated and innovative engineers who strive to produce high-quality software. Our primary goal is to provide solutions that execute beautifully and live up to the customers' expectations. We work hard, but not to the extent that can reduce our productivity and quality. We let our customers know this up front so that they know they can expect high-quality deliverables that perform under strenuous circumstances. We have all worked together before, thus causing an atmosphere of trust, which leads to higher quality work.
Process
We use several iterative and incremental development methodologies in the rapid and continuous delivery of products. Our process involves continual planning, testing, and integration of the deliverables. We focus on the process that empowers people to collaborate and make decisions together quickly and effectively.

Requirement Analysis
We pick the right tools to build a roadmap that representing your expectations and requirements.

Implementation
We start by implementing the designs to reach milestones and eventually produce a working and reliable solution.

Feedback
We ensure you that the team is doing it right by presenting you with an early set of prototypes to analyze.

Launch
We follow automated deployment processes to make sure we can deliver to you on time.
Culture
A lot of people think of technology companies that perform outsourcing jobs to be akin to sweatshops. Nothing could be further from the truth for us. We pride ourselves on maintaining a vibrant, energetic atmosphere that also remains light because no one is afraid to crack a joke at any time. We are all young at heart, so we all know how to have a good time and attempt to maintain a healthy work-life balance.
Here at Bajra, we value having a friendly and collaborative working environment while taking our work very seriously. Everyone's work and input are judged solely on merit, with seniority carrying little weight. We encourage people to innovate and take risks. With a flat organizational structure and an open-door policy, everyone is accessible, so one can go ahead and ask for help when they are stuck and reciprocate when needed. To ensure all our products meet Bajra's high standards, we critique everyone's work while helping each individual to learn, grow and work as one coherent team.
Team


Our young and dynamic workforce is always looking forward to the journey of problem-solving. We take immense pride in the projects we have accomplished with our partners. We're competitive - whether it be at football, table tennis or any one of our company activities, our team members strive to be at the top, just as we strive to build the best solution for our clients!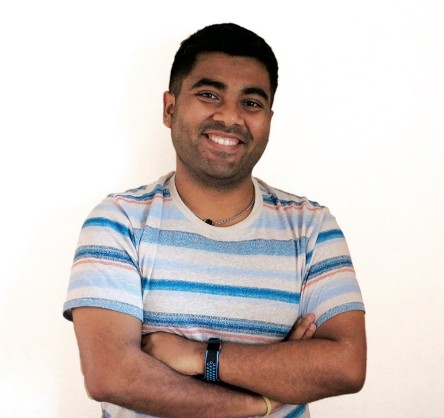 Nishant Karki,
Chief Executive Officer
Nishant is an experienced entrepreneur and an engineer that few can match in terms of being a perfectionist when it comes to software development and the role of technology in our lives. Always learning about the next innovation and trying to find out how to improve what we already have, Nishant's curiosity fuels his approach toward continuous learning and improvement. A graduate of Tribhuwan University's Institute of Engineering program, Nishant holds a BE in Computer Engineering and is also the co-founder and CEO of Bajra Technologies Pvt. Ltd. In his limited free time, Nishant also experiments with creating keto-friendly recipes and treats.
Gaurub Pandey,
CEO Bajra Technologies LLC
After obtaining a BS in Computer Science from Brown University, Gaurub proceeded to work at Cisco Systems from 2008 to 2010. He left Cisco and co-founded Bajra Technologies LLC. In 2018, he joined hands with Shreyan to found a technology company focused on delivering technologies that would enable a better patient experience. His hobbies include jazz piano, scuba diving, and sitting on beaches.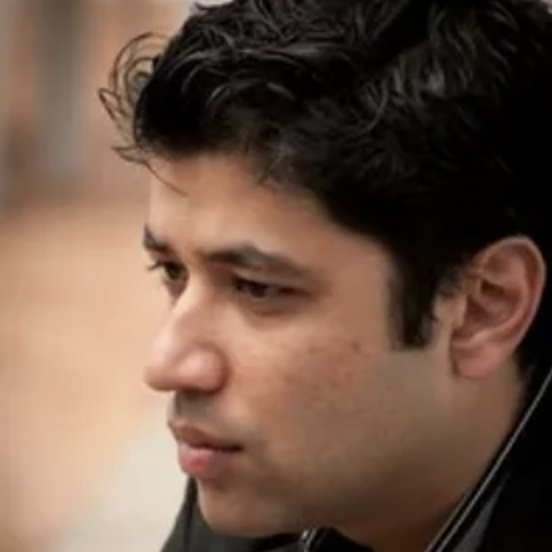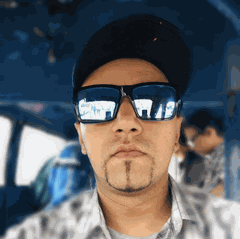 Shreyan Poudyal,

President
Shreyan started his career in consulting, having worked at Arcadia Solutions and McKinsey and Co., focusing on healthcare technology, strategy, and analytics. He then transitioned into product management at Explorys, a start-up that was eventually acquired by IBM to form IBM Watson Health. Here, Shreyan played a crucial role in expanding and managing a multi-million dollar AI-driven Software-as-a-Service product portfolio around value-based care, population health management, and payment reform. Shreyan received his AB, BE, and MEM degrees from Dartmouth College and is also a Lean Six Sigma Black Belt as well as an Albert Schweitzer "Fellow for Life".
Degendra Sivakoti,
VP of Engineering
With a flaring passion for software development and diligence at his core, Degendra joined Bajra in 2014 to pursue his lifelong dream of making new strides in automation and processes. As a self-starter and a quick learner, he found himself at the heart of countless projects where he transcended by adopting a quality-over-quantity mentality. Throughout his time at Bajra, Degendra discovered his innate ability to inspire his peers to achieve collective goals to sheer perfection. As one of the office favorites, he was swiftly promoted to VP of Engineering where he thrives to protect the intellectual property of customers using cutting-edge technologies. Degendra holds a Bachelors in CSIT from Patan Multiple Campus (TU) and is wrapping up his MSc IT in data science with hopes to start a business intelligence department. Unbeknownst to most, Degendra is a competent football player who dabbles with cricket and swimming every now and then. In his free time, he explores new locations, reads books, and majorly researches on current world affairs.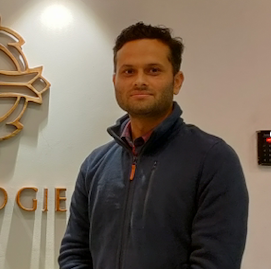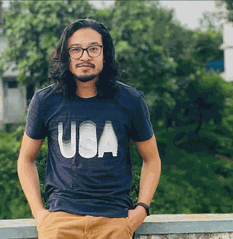 Ankur Maharjan,
VP of Solution Delivery
Ankur is an avid tech enthusiast who loves delving into new technology and innovation. His drive for tech solutions and innovation led him to Bajra in 2014 after completing his Bachelor of Computer Science and Information Technology from St. Xavier's College. Ankur's excellency in solution delivery and his easy-to-mesh-with nature enabled him to promptly rise as a prominent figure at Bajra, where he now serves as a Vice President. Ankur is loved by his peers as he is the go-to guy for any hindrance you might come across in your codes or when you need to whine about the food. Apart from being a computer wizard, Ankur is a devoted foodie who ventures into the city looking for of heavenly food. He is also a night owl who lays wide awake at night reading spiritual books and fictional novels, watching movies, series, and anime, playing guitar, and supposedly beating his opponents at FIFA. After a long day at work, Ankur loves to wind down by taking a long walk with music blasting from his earbuds.